FAQ of Cash Drawers
1. How to connect the RJ12 connector?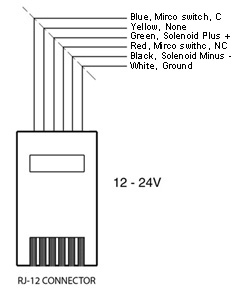 2. How to open the cash drawer by system?
You can add the ESC/POS command into your software to control the cash drawer.
ESC p m n1 n2 -- Control cash drawer
ACSII ESC p m n1 n2
Hex [1BH][70H]m n1 n2
m=00H, 01Hn1≤n2≤FFH
Decimal [27][112]m n1 n2
m=0, 1Description: This command is to generate a pulse to trigger the opening of cash drawer.
The pulse ON time is n1x2ms, and the OFF time is n2x2ms.
---
Back